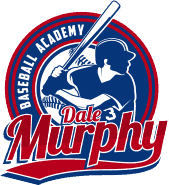 DALE MURPHY MVP EXPERIENCE
Stay tuned for 2018 dates!
Schedule for May 20th 2017:
1:30 – Meet for tour
2:05 – Tour of Sun Trust Park begins
4:00 – Game begins Braves vs Nationals
*More detailed information will be given after you sign up.
What is the MVP Experience?
The MVP Experience includes everything below:
1 Ticket for VIP Suite at Washington Nationals vs. Atlanta Braves game at Sun Trust Park with Murph (May 20, 2017, 4:00 pm)

Dinner in Suite
Gift Bags
Personal tour of Sun Trust Park by Dale Murphy before game (Tour begins at 2:05 pm)
Memorabilia giveaways between innings
Learn by watching batters throughout the game as Murph analyzes swings, discusses how hitters make split-second decisions at the plate, and teaches about other aspects of hitting.

* Spots are Limited. For multiple tickets, add multiple tickets to your cart prior to checkout
* Children must be accompanied by an adult (You will need to purchase 2 tickets)
For more information please email us at dalemurphybaseball@gmail.com
Follow us on social media to get MVP Experience updates.